"My name is Vera and I'm an early childhood educator. I'm also the author of two picture books, You Have a Voice and KINDergarten, that grew out of my passion for empowering children.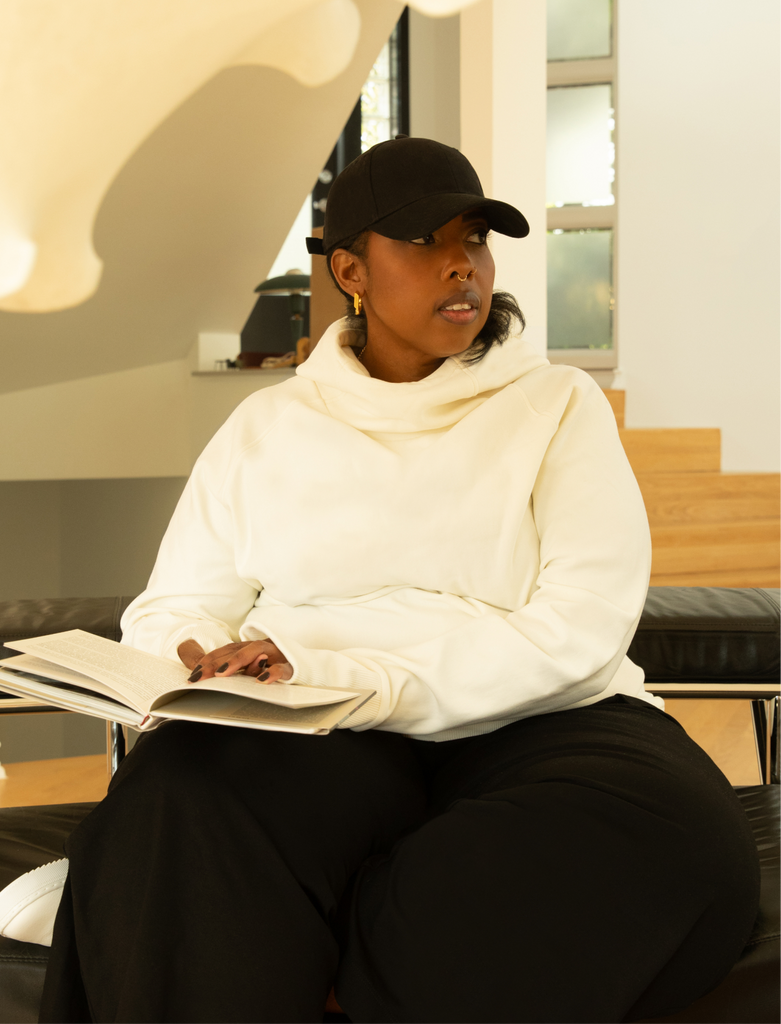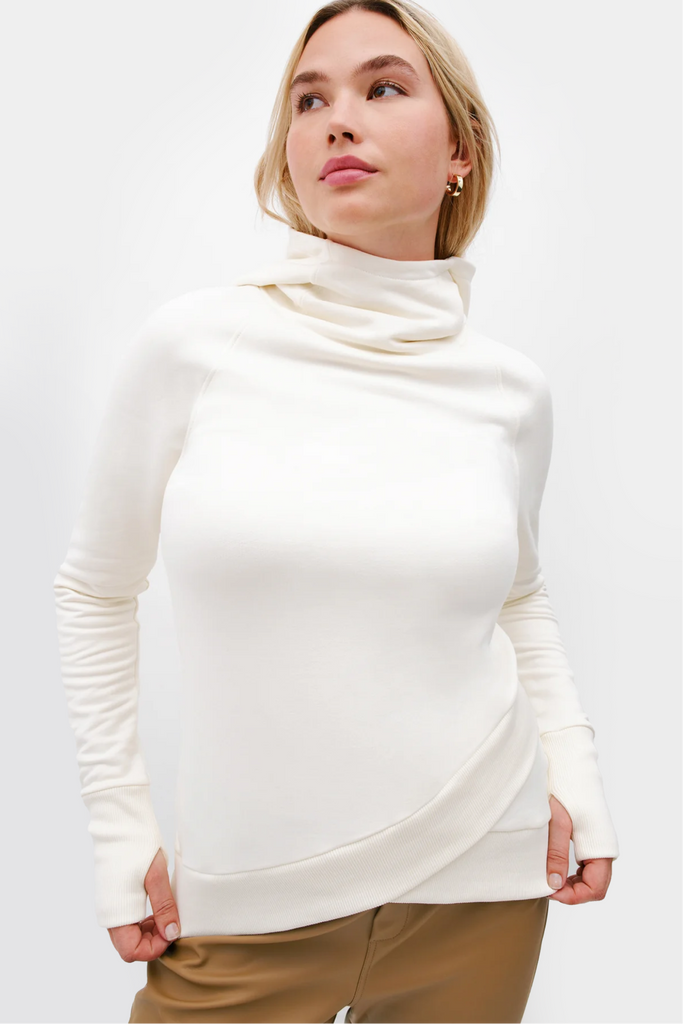 "Comfy." - Vera
Meet the Geneva Sweatshirt, one of our all-time best sellers. She transforms a go-to staple perfectly ideal for your everyday wear into a formidable fashion statement. Geneva's cooled up with a structured, oversized hood, a tulip hem and thumbhole sleeves. She's crafted from a midweight European cotton mix sweatshirt fabric that's soft to the touch but highly breathable, helping you avoid ever becoming overheated.
Available in Cream, Anthracite, Dusty Pink, Melange Grey, Olive and Black.
Styled with Marcella Baseball Hat.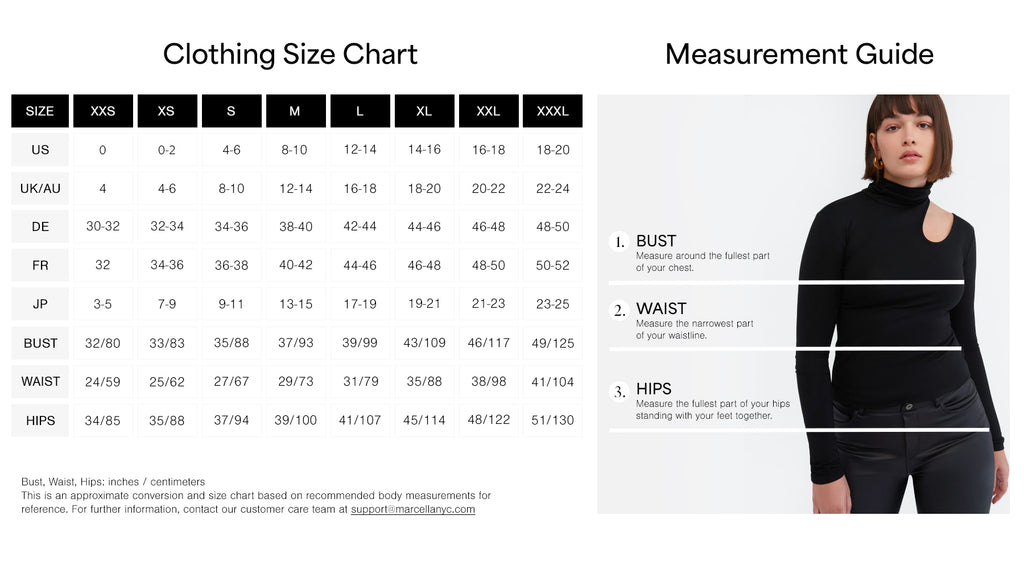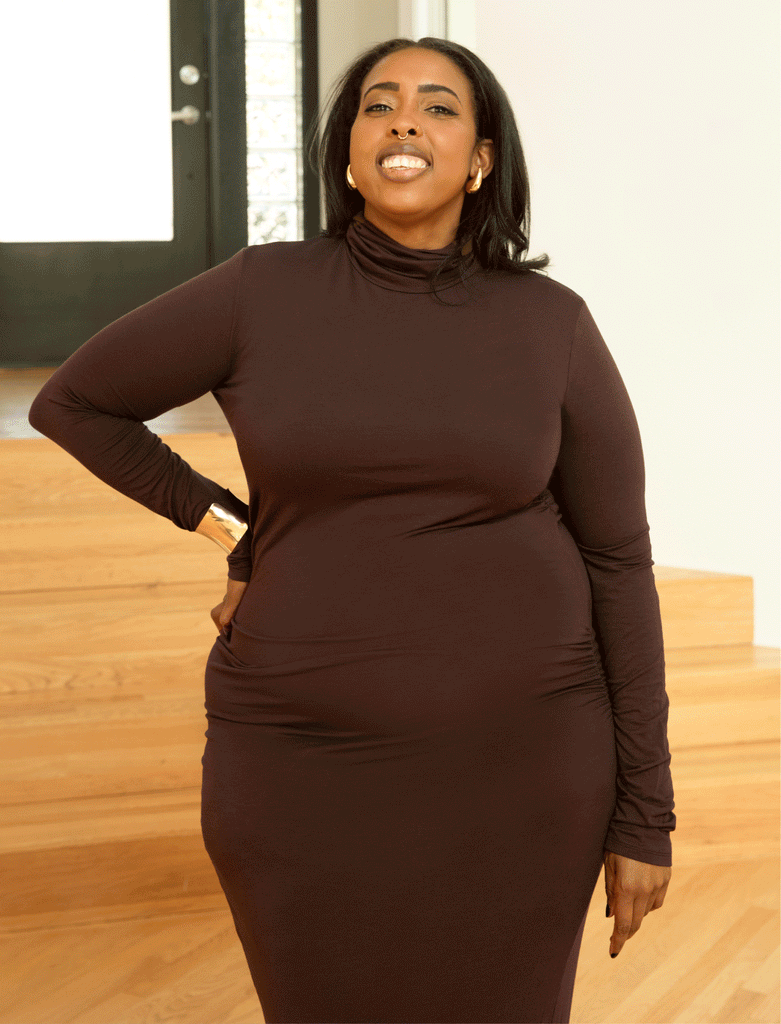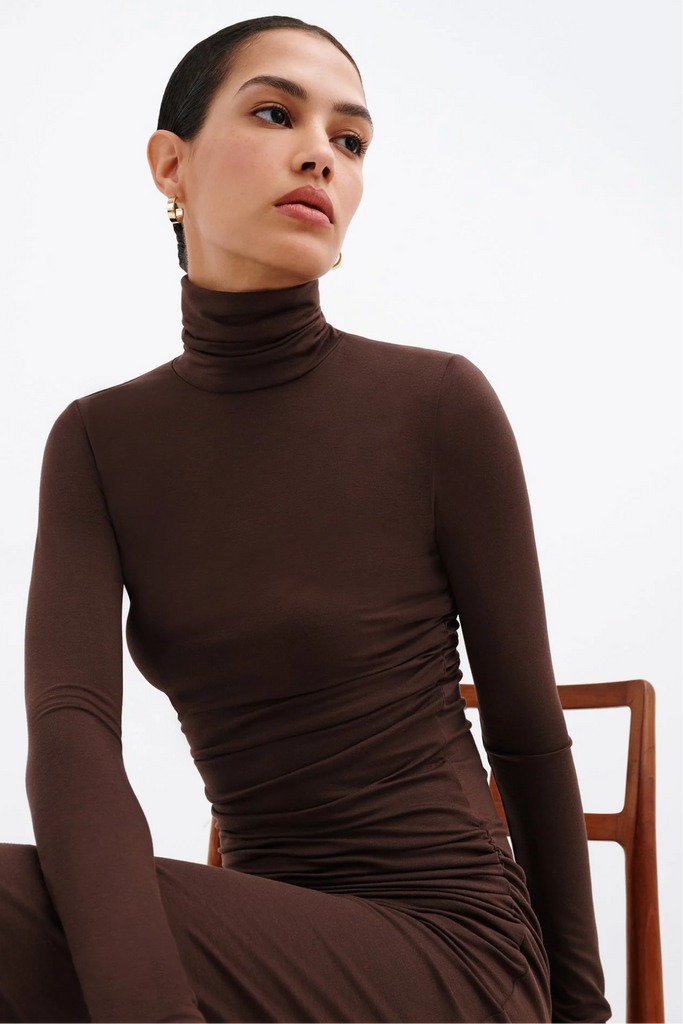 "Curvilicious." - Vera
Inspired by our best-selling Phoebe Dress, our Baxter Dress gives extra length to the silhouette we know you love. Handcrafted from our soft, high-stretch and sustainable European jersey, Baxter offers a turtleneck, long sleeves, and figure-flattering ruched side seams, but with a maxi length update and single side slit. Wear her anywhere day to night; all you need to do it switch up shoes and accessories.
Available in Espresso and Black.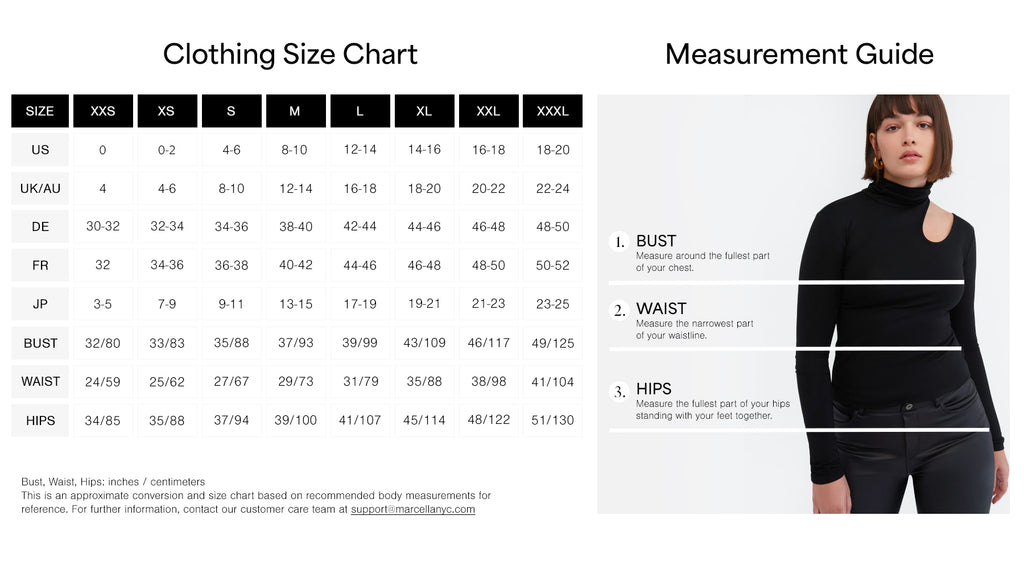 "One important element to Back-to-School outfits is being comfortable. Educators are up and down, singing and dancing, wiping away tears and helping to tie shoes all day long. We want to be comfortable. Bonus if we can look cute, too!"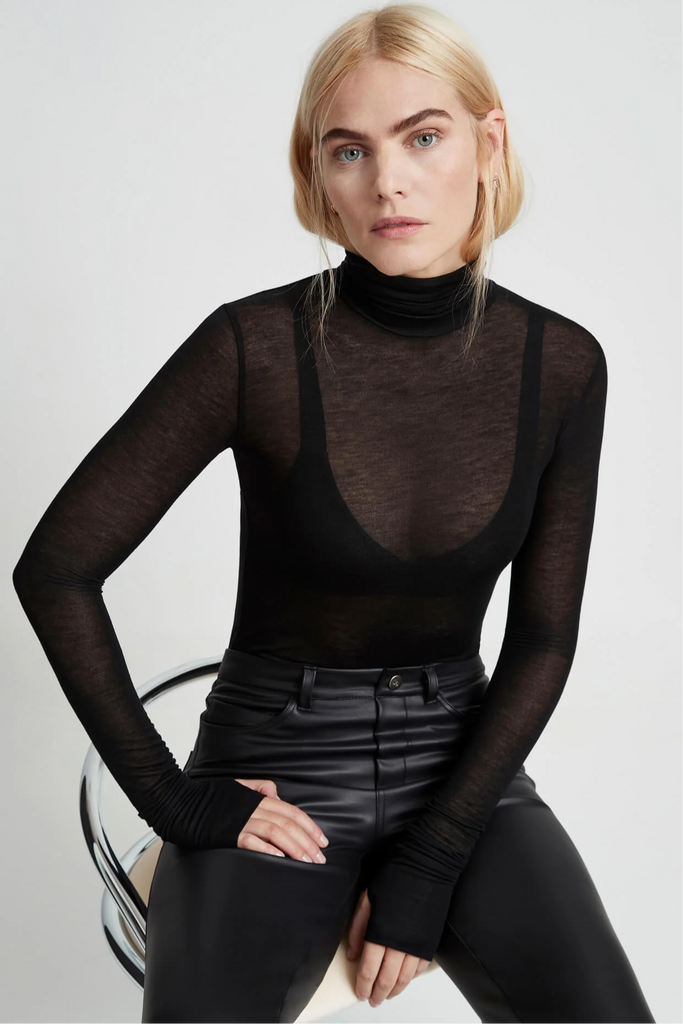 "Sophisticated." - Vera
Meet our favorite multi-tasking silhouette, the Eloise Sheer Turtleneck. She features several signature Marcella details—including thumbhole sleeves and extra length around the torso. Crafted from our European sheer jersey for an ultra-light feel and body-loving fit, Eloise is casual yet easy to dress up—a true staple.
Available in Black, Red, Off White, Light Beige, Anthracite and Espresso.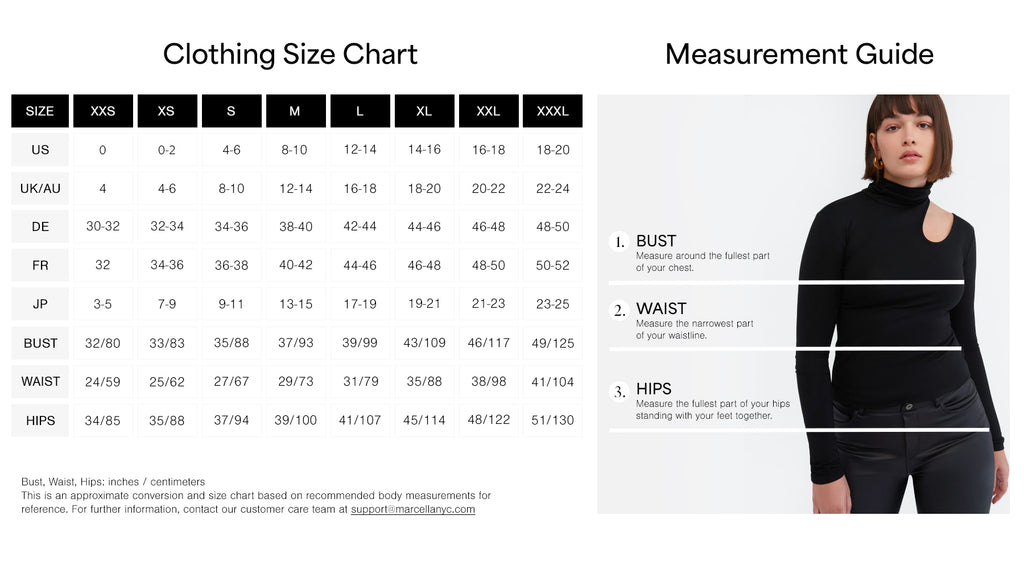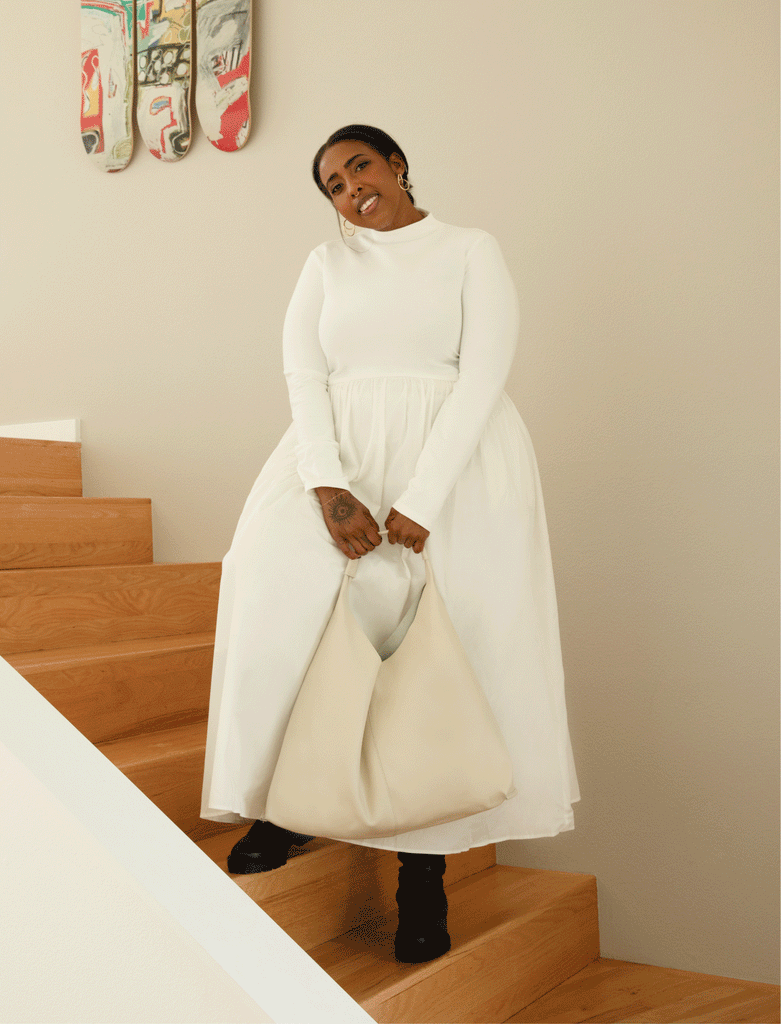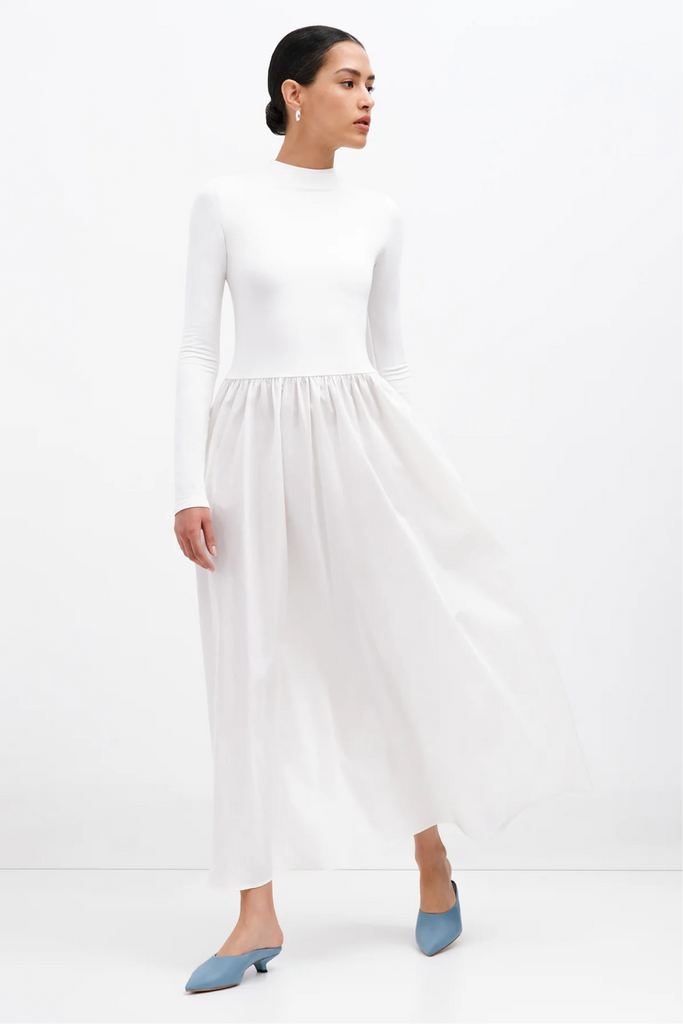 "Staple." - Vera
The seasons may change but your favorite silhouette that flatters all shapes doesn't need to. We've now interpreted our beloved Clara Dress for colder temps! Fillmore's top is cut from lightweight and breathable European French terry with long sleeves, a mock neck neckline, and a center-back zipper. Her airy, flowing skirt (with pockets(!) and lined in the off white colorway) is from 100% European poplin cotton. The combination makes for an ultra-comfortable, all-day-wear dress with endless styling options.
Available in Off White and Black.
Styled with our Kelly Tote.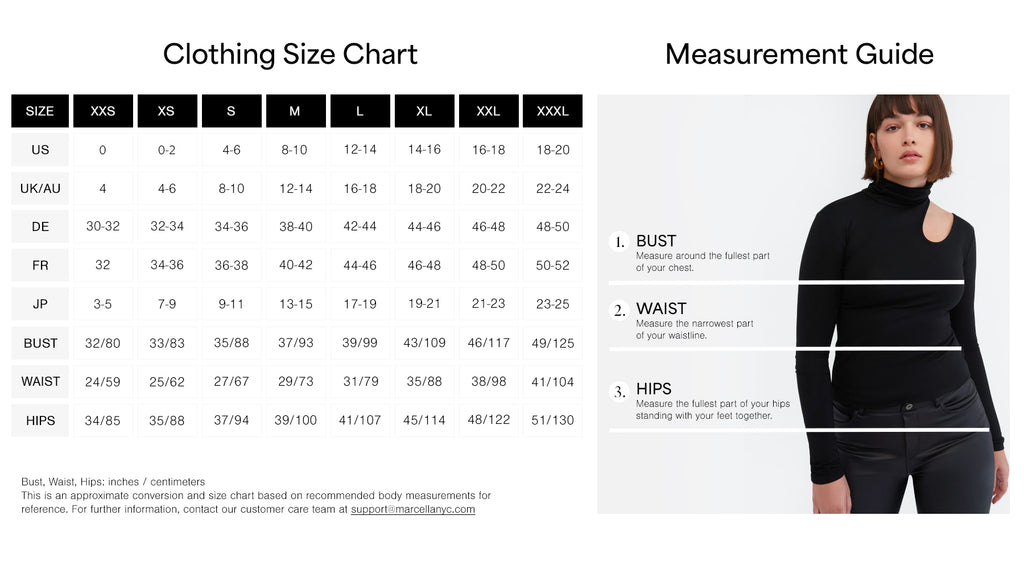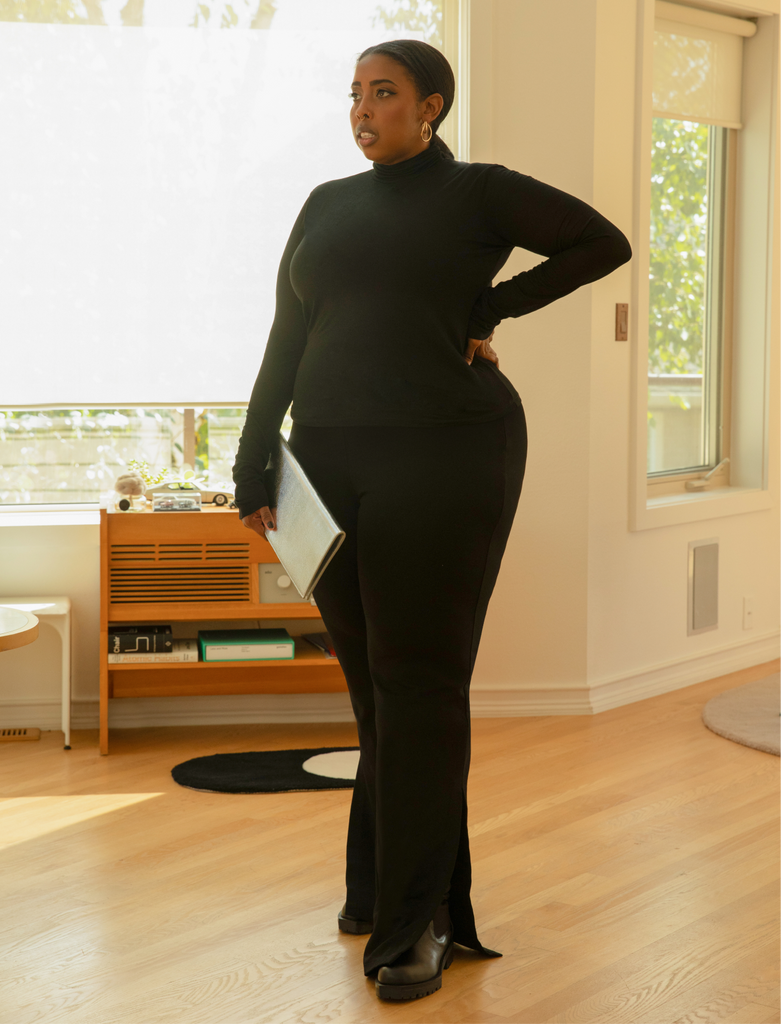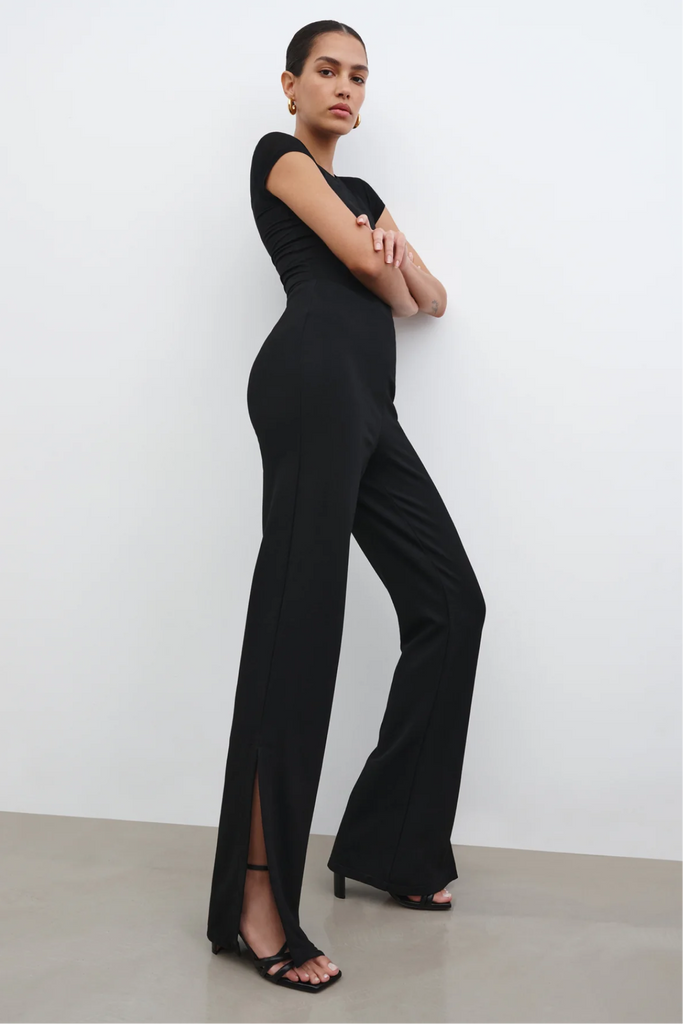 "Stylish." - Vera
Our Pearson Pants have design details that make them something special to wear. The structured and mid-stretch European Punto di Roma fabric enhances their high waist, while slimmer-fit legs gently flare with side slits at the bottom, making them supremely flattering with heels. The Pearson's final touch is the piping detail that finishes each slit, offering both a premium look and feel when you live in them.
Available in Black.
Styled with Eloise Sheer Turtleneck and Belle Leather Clutch.