"I'm Morgan, a writer from California settling into my new home in New York City where I just moved to pursue an MFA degree. I hope to one day create coming-of-age stories with a personal twist that make younger readers laugh and cry."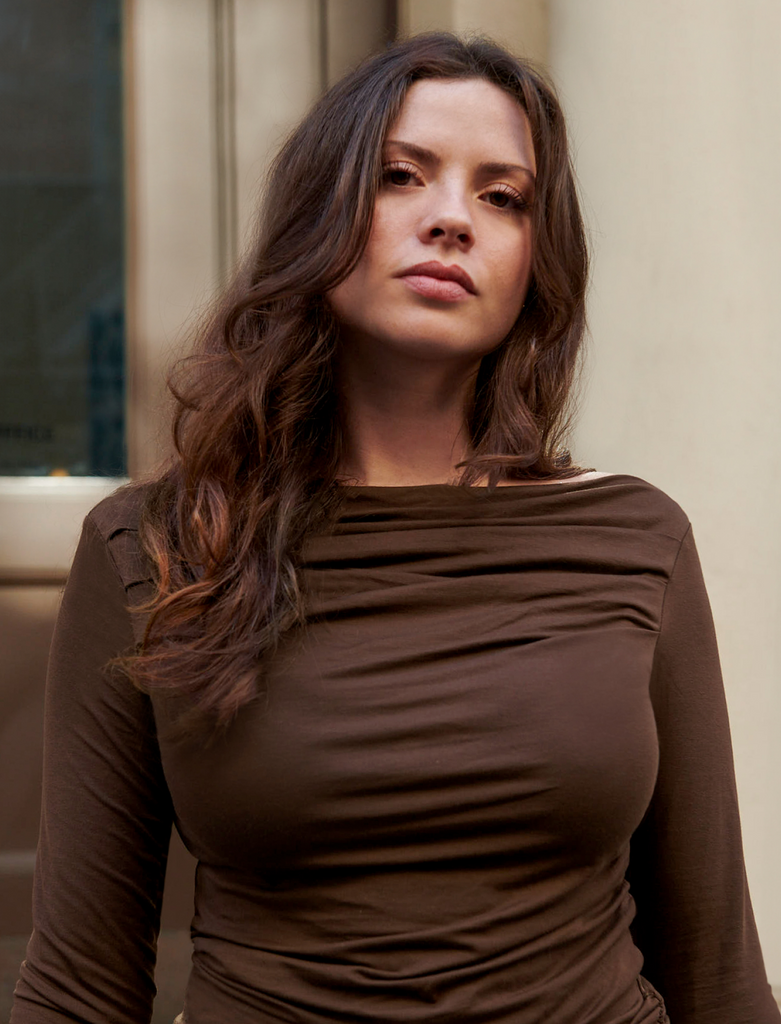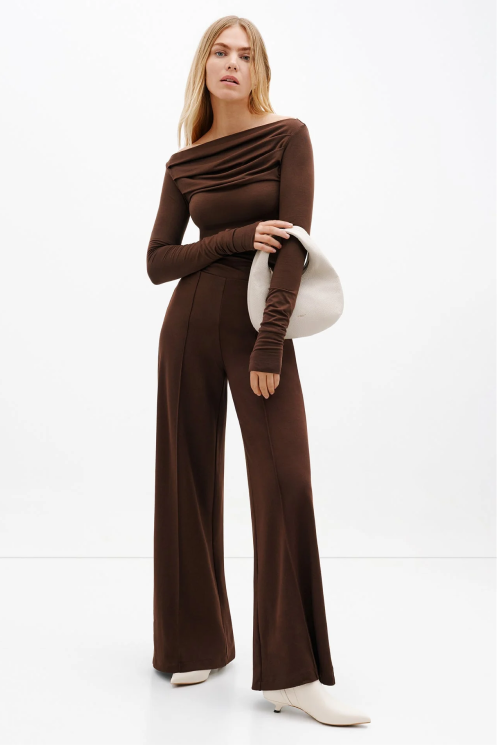 "Universally flattering." - Morgan
When you want to feel dressed up but not overdone, look no further than our Cooper Top. In soft, high-stretch and eco-friendly European jersey, she offers soft folds and gathered sides that create a unique draped look on both front and back. Her wide boat neckline can be worn on- or off-shoulder—giving a great day-to-evening switch-up option. Cuffs and thumbholes provide sophisticated edge for additional visual interest.
Available in Espresso, Sky Blue and Black.
Styled with the Megan Convertible Purse.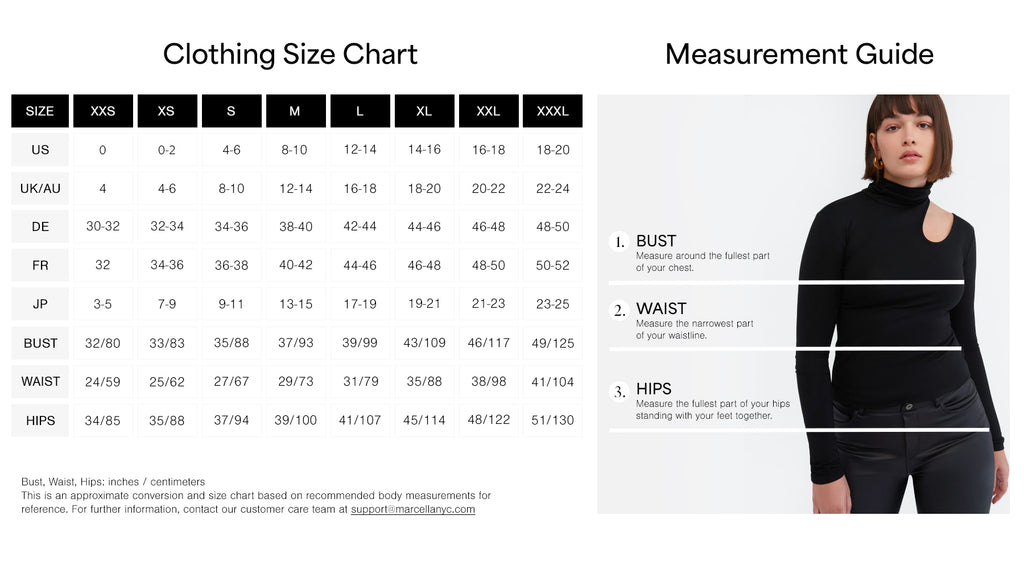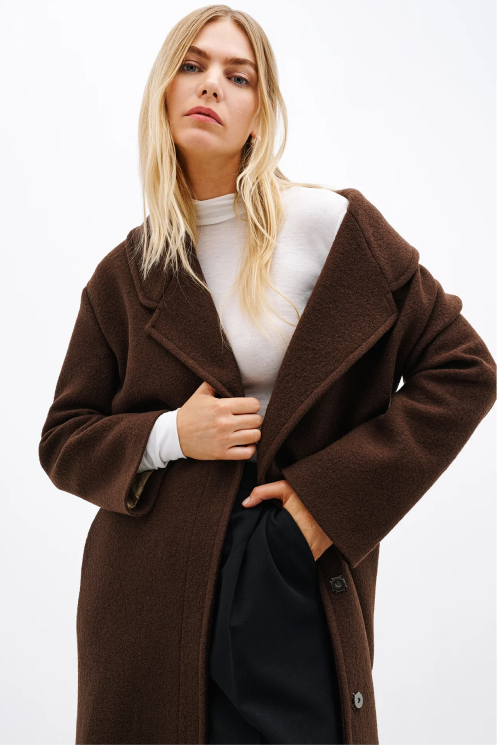 "Timeless." - Morgan
100% Italian virgin wool wonder and the only wool trench coat you'll need for cold weather. A more feminine take on essential outerwear, our best-selling Elizabeth is oversized and relaxed with a boxy silhouette, roomy sleeves, and dramatic length. Her silky-soft lining is made in Germany, helping you that much more to survive the wintry elements while staying warm and dry in this oversized wool coat. Perfect for cooler temps and generously cut for layering to extend wear through the coldest weather.
Available in Espresso, Camel, Black, Red, Medium Grey, Blush Pink and Cream.
Styled with the Megan Convertible Purse
and Dorset Boots.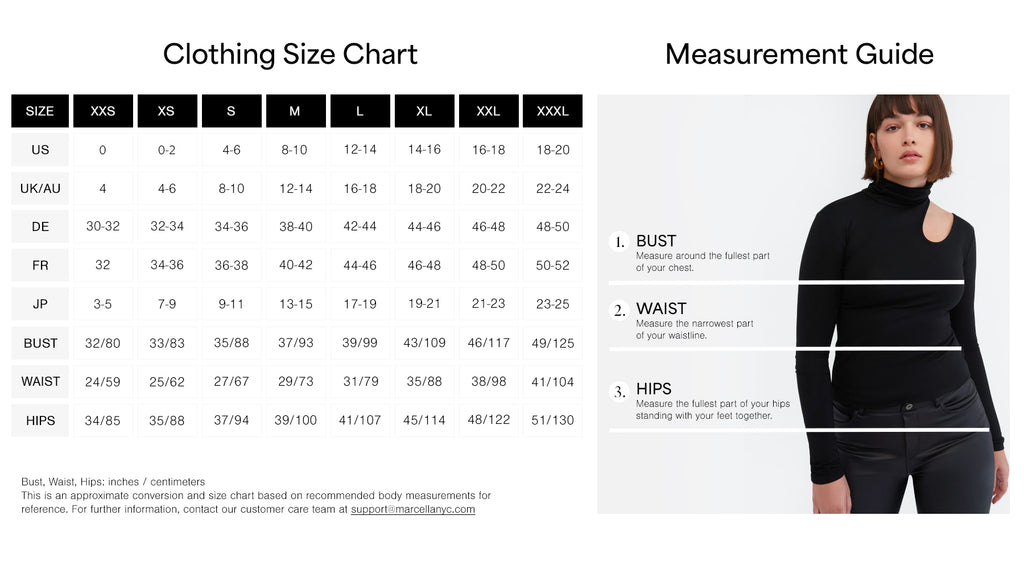 "In my opinion, continuing the conversation to destigmatize mental health is the most important thing we can do in our day-to-day lives."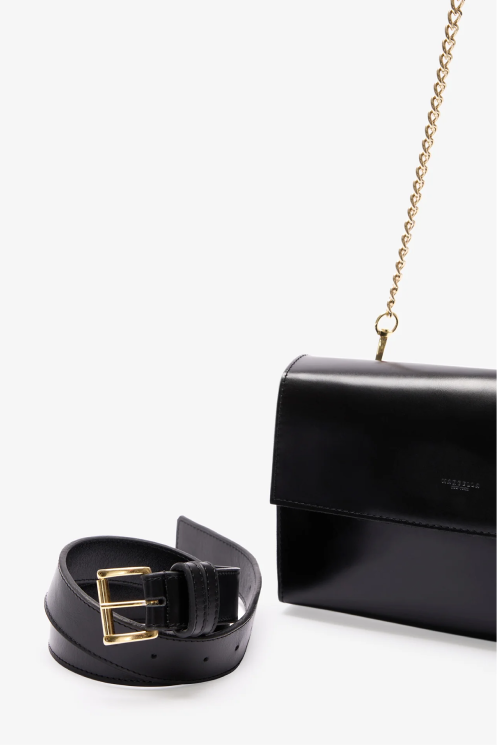 "Reliable." - Morgan
Handcrafted from genuine Italian leather, our Megan Convertible Purse is your day-to-evening dream. With her two removable straps, you can wear her four ways: as a clutch, a crossbody, a shoulder bag, or a belt bag. For day, wear Megan as a crossbody or a belt bag using her black leather strap. Come evening, attach the metal chain crossbody strap and Megan is ready to party—or go strapless and carry Megan as a clutch. Megan's magnetic fastening and gold-tone metalwork are the finishing touches to ensure she'll look and feel sharp no matter how you choose to wear her.
Available in Black.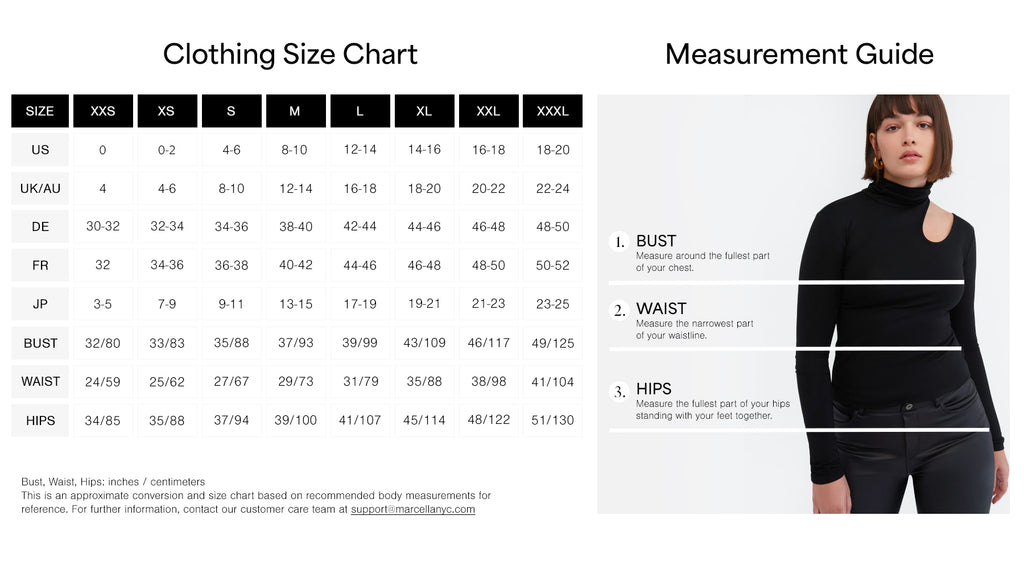 "Effortless." - Morgan
Meet our favorite multi-tasking silhouette, the Eloise Sheer Turtleneck. She features several signature Marcella details—including thumbhole sleeves and extra length around the torso. Crafted from our European sheer jersey for an ultra-light feel and body-loving fit, Eloise is casual yet easy to dress up—a true staple.
Available in Black, Red, Off White, Light Beige, Anthracite and Espresso.
Styled with our Megan Convertible Purse
and Jett Buckle Mules.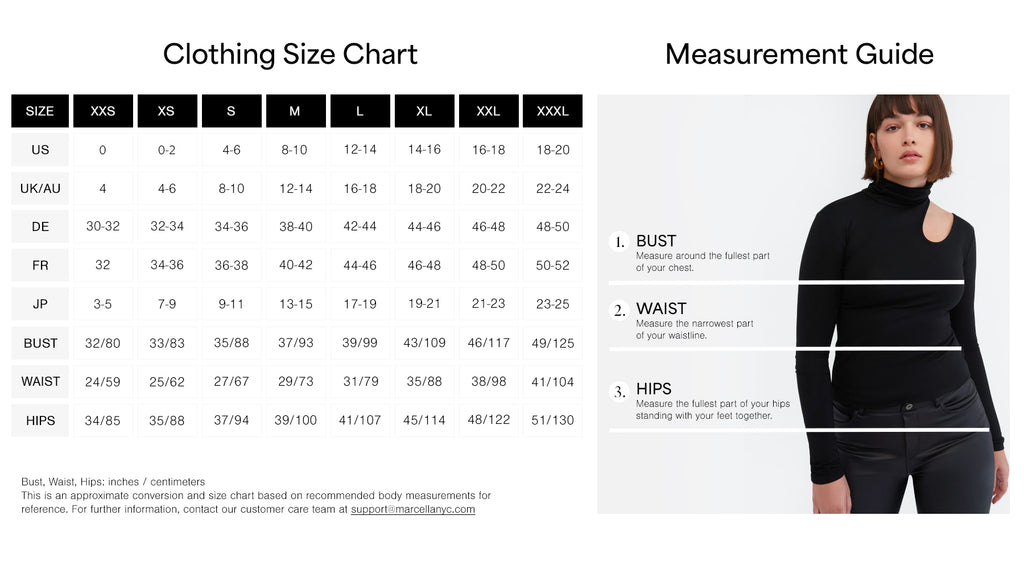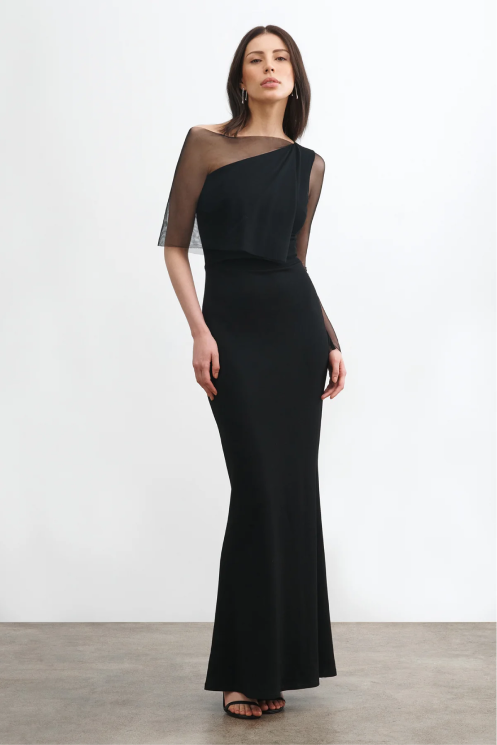 "Elegant." - Morgan
Embrace your inner (n)ice queen with our iconic Valeria Dress. A full-length evening gown, she's back and better than ever with an enhanced design. Mainly from wrinkle-resistant, mid-stretch European ponte with a body-hugging fit, her one-shoulder neckline features a light-as-air, soft European mesh overlay that floats down one arm. We've enhanced Valeria's design to offer more stretch, better movement and superior comfort while maintaining perfect form—no matter how long the night lasts.
Available in Black.
Styled with the Belle Leather Clutch and Petra Sandals.