"Hi, I'm Jjanga, I'm a Korean curve model signed in LA and NYC. I'm also a mother of three amazing and spunky babies with the bonus addition of two rescued pups! I love to travel, curate fresh fashion, and advocate for body positivity during and in between photoshoots."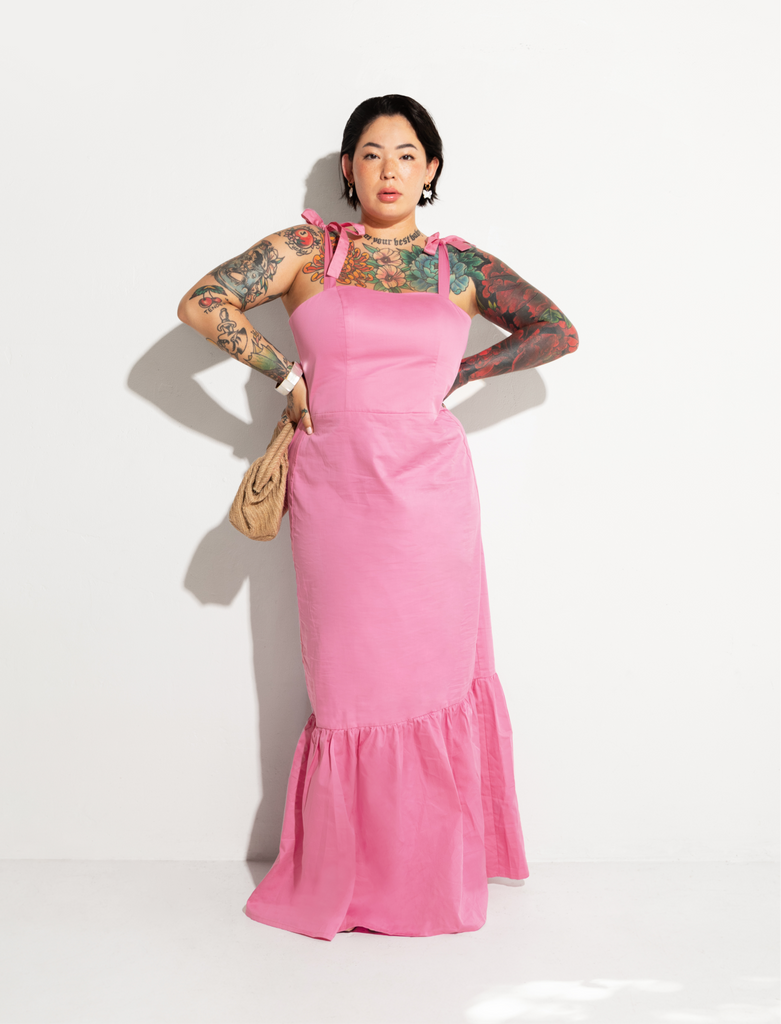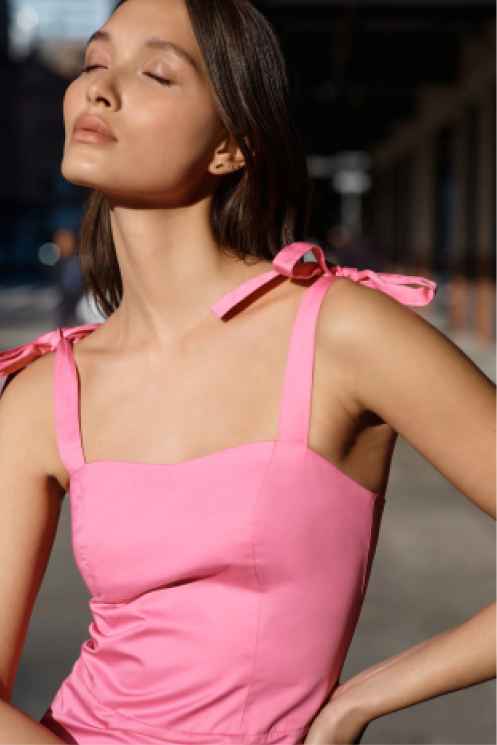 "Colorful & Playful." - Jjanga
The everyday dress that will make you feel special each time you wear her. A maxi dress in 100% European Cotton, our Racine Dress is beautifully elegant and fiercely feminine. She offers adjustable shoulder straps that can be tied in a bow, a fitted bodice with princess seams (with an elastic back panel to let you move freely) and a wonderfully long frill around the hem. Don't save Racine for memorable occasions—make every occasion feel memorable with her.
Available in Hot Pink and Black.
Styled with Holland Sandals, Uma Clutch.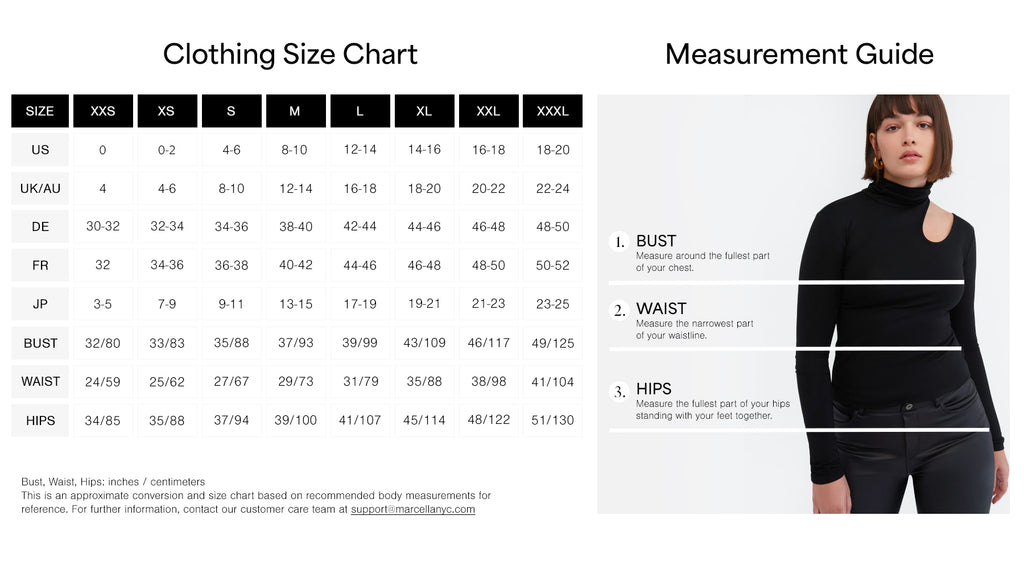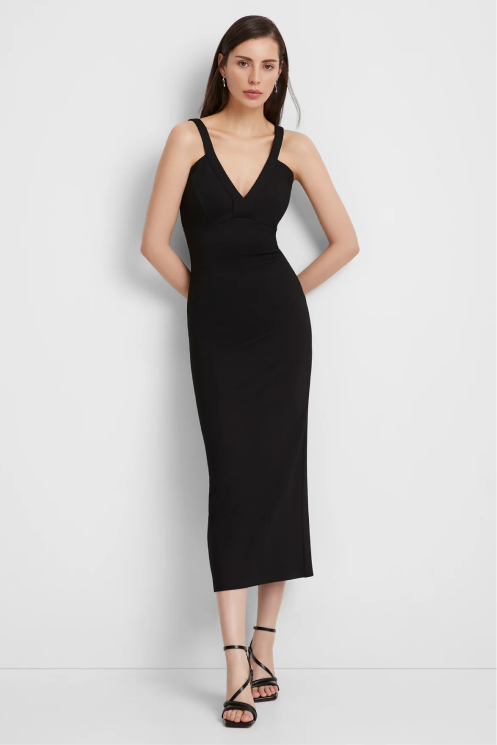 "Sexy & Eye-Catching." - Jjanga
What More-na could one want from a LBD? She's a fitted pencil silhouette with straps extending her v-neck from front to back, creating a striking look from any direction. Crafted from structured, mid-stretch European ponte to ensure a smooth, wrinkle-resistant look, Morena offers a versatile midi length with a center-back slit.
Available in Black.
Styled with Valerie Sandals, Benson Clutch.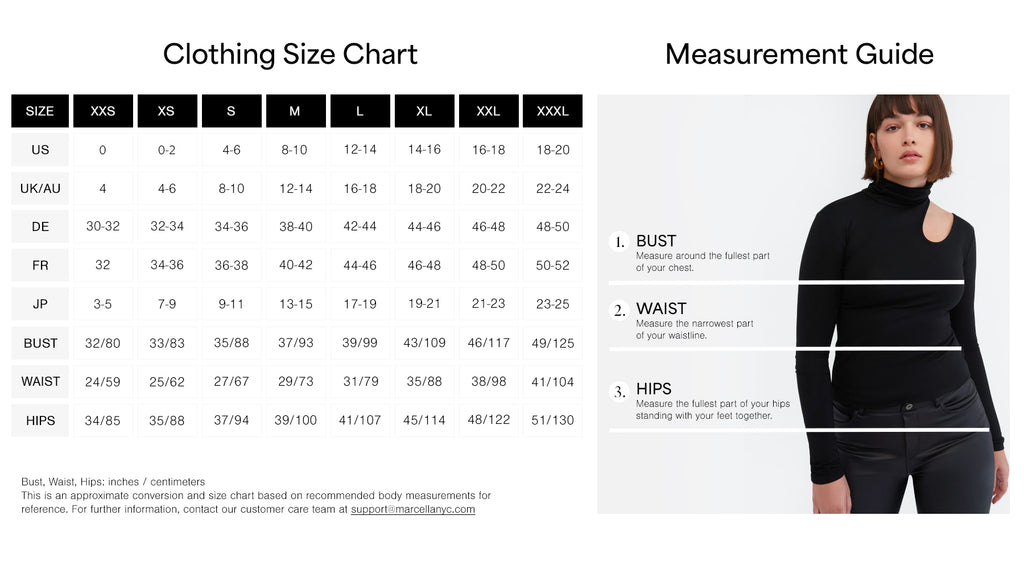 "It's what got me started as a body positivity advocate – to show on social media how larger bodies are beautiful, mommy bellies are normal, and cellulite or stretch marks are just part of life and don't need to be removed."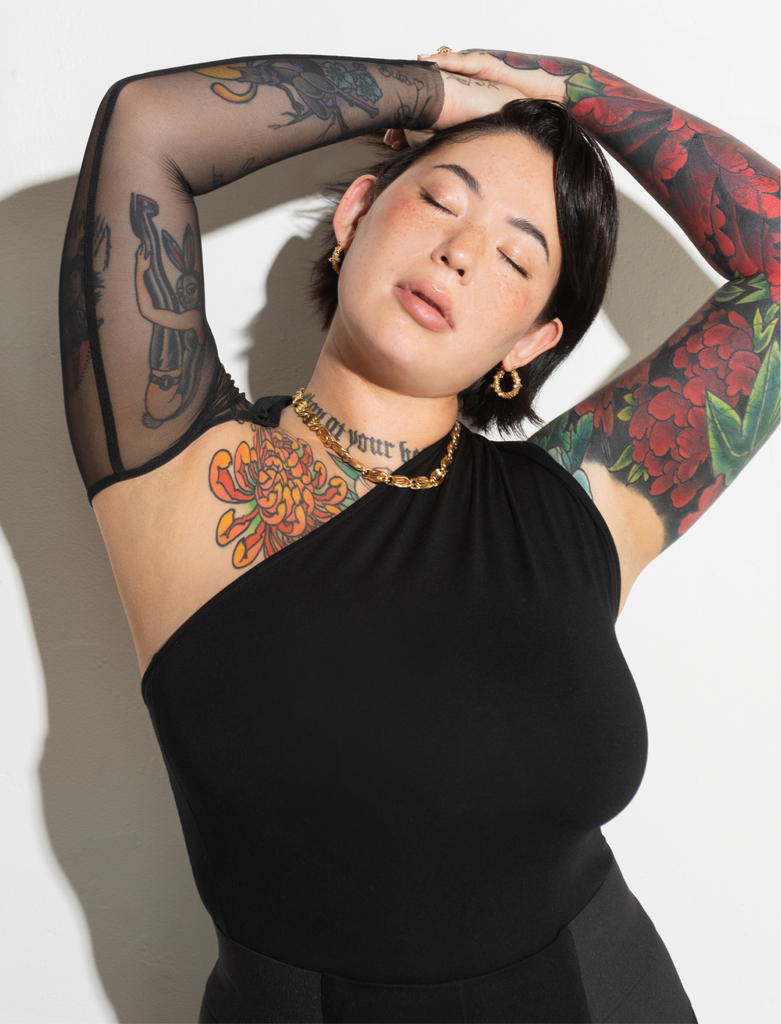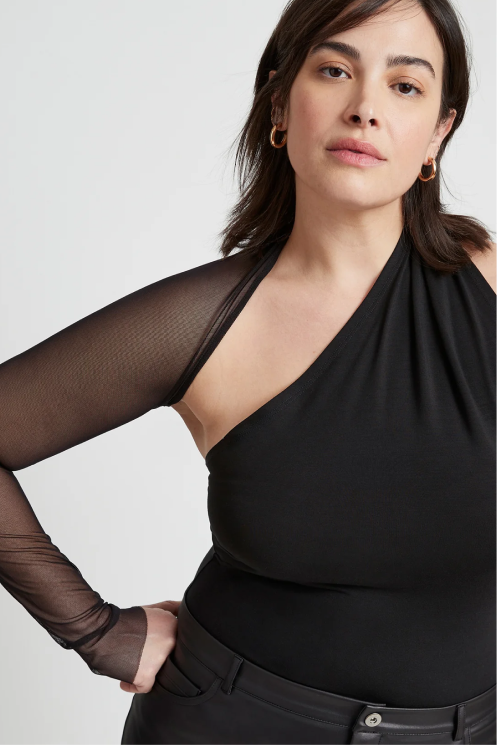 "Edgy & Unique." - Jjanga
Elegant, edgy and easy to wear, our Manhattan Mesh Sleeve Top checks all the boxes of a hero piece. She reimagines our signature one-shoulder silhouette with a delicate and soft European mesh sleeve. Fashioned from European ponte, she sits close to the skin to flatter your figure.
Available in Black Mesh, Off White Mesh and Red Mesh.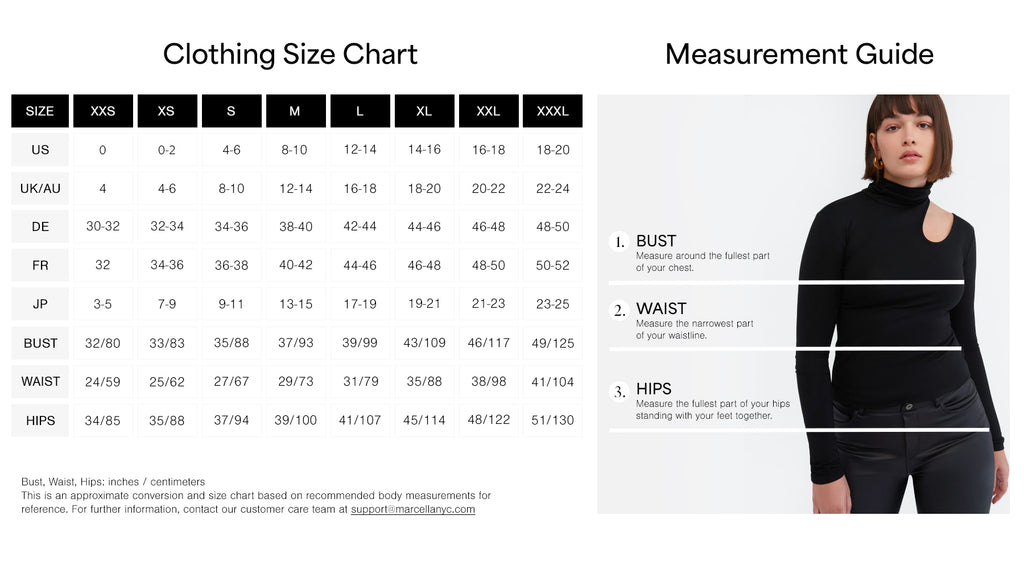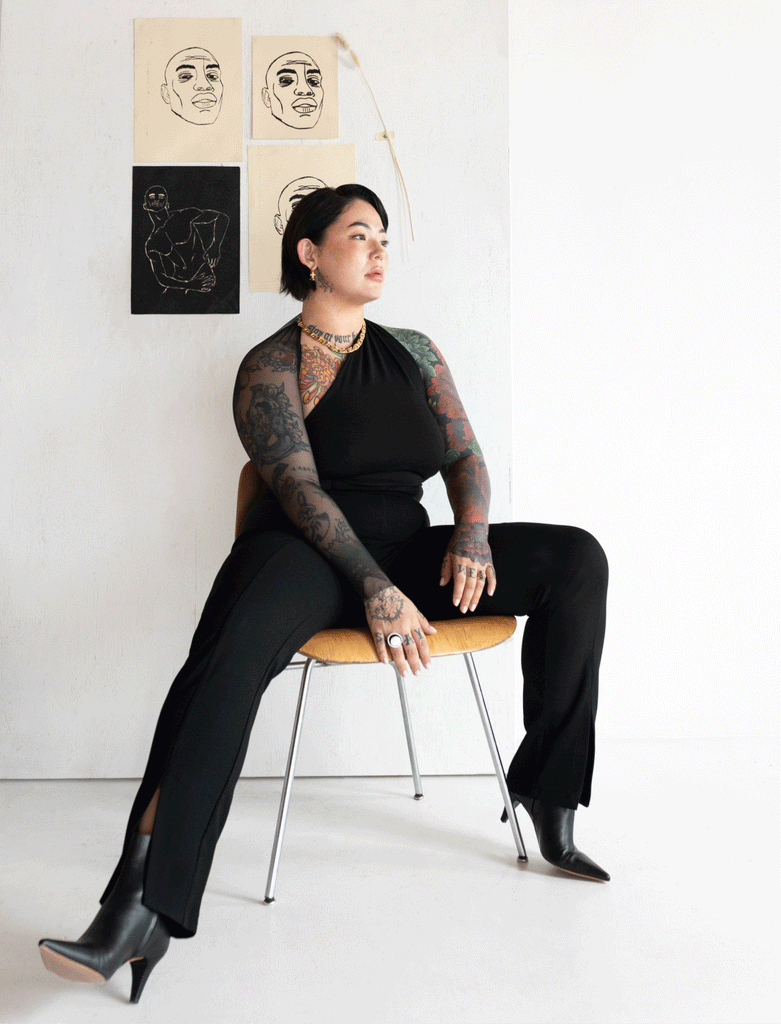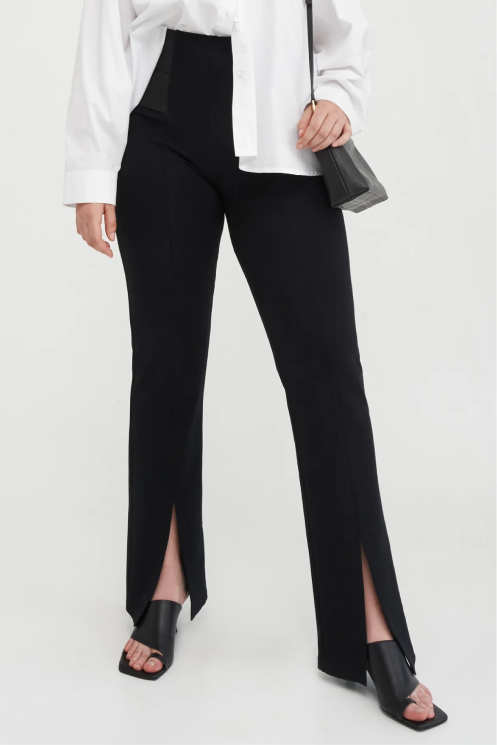 "Controlled & Sleek." - Jjanga
Sporty yet elegant. Our Tremont Pants feature a flair that elevates your everyday wardrobe. A high-waisted, wide-legged pair made from structured European ponte, they're detailed with raised seams along the leg for an elongating effect. The waist is elasticated for a flawless fit and the front hems are cut with slits for an ultra-modern finish.
Available in Black.
Styled with our Kaden Boots - coming soon.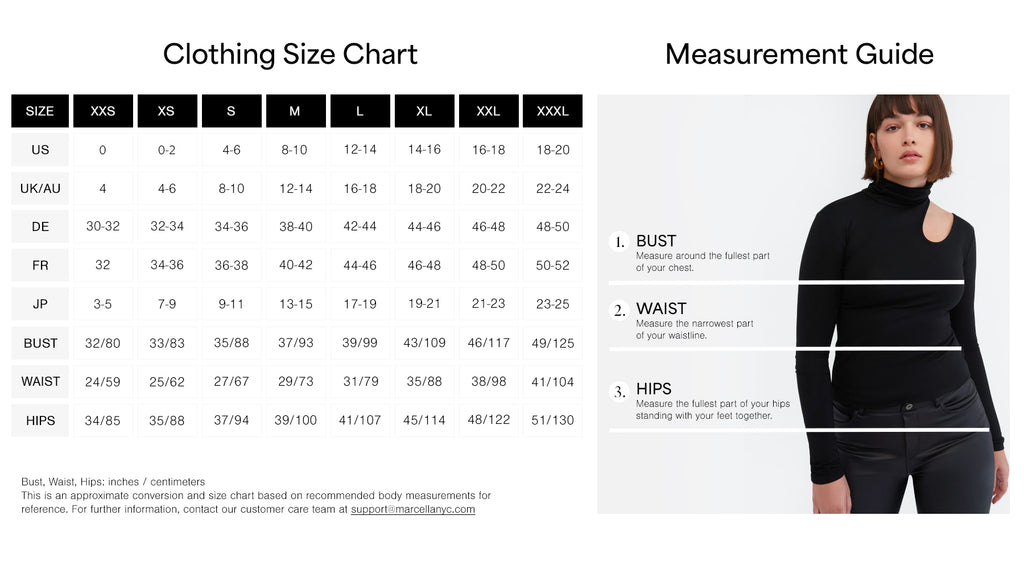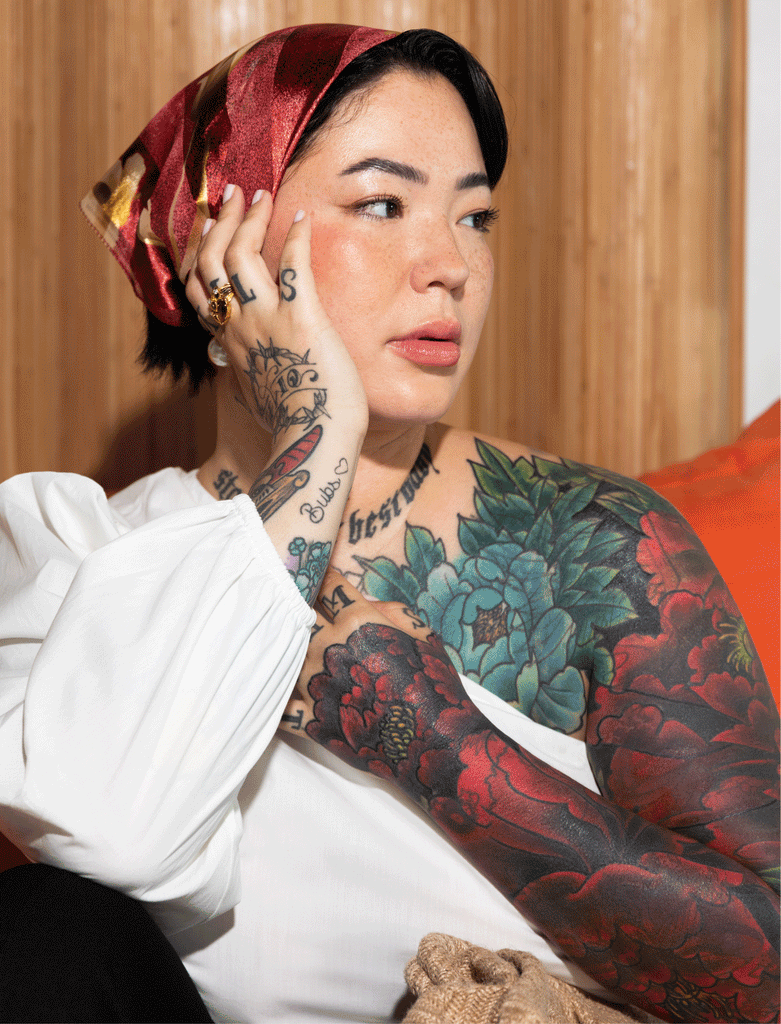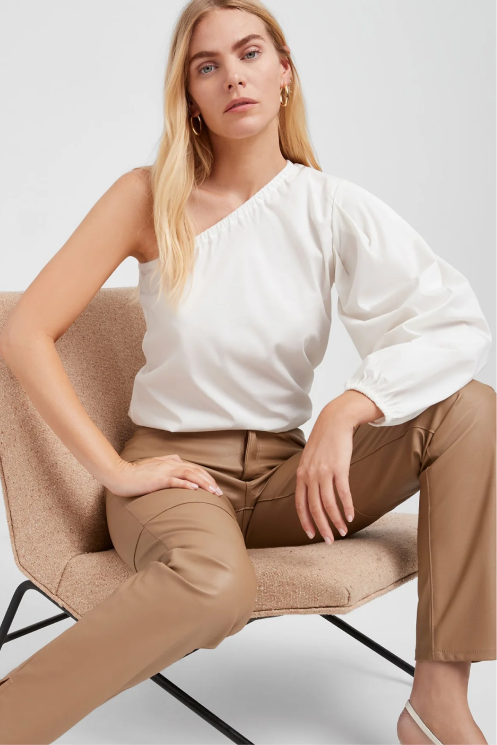 "Fresh & Romantic." - Jjanga
Feminine and flattering, our Garfield Top is an asymmetric classic. Fashioned from 100% European cotton, she features an elasticated one-shoulder neckline, a single, artful puff sleeve and a chic length that pairs perfectly with high-waisted trousers. Romantic and sophisticated, Garfield's striking silhouette will make you reach for her again and again.
Available in Off White and Black.
Styled with Tremont Pants.