"I'm a born and bred Southern California girl, and I really appreciate how LA balances a culture of creativity while also centering wellness. All of our Californian landscapes— from the ocean, the mountains, to the desert— makes this an especially special place to call home."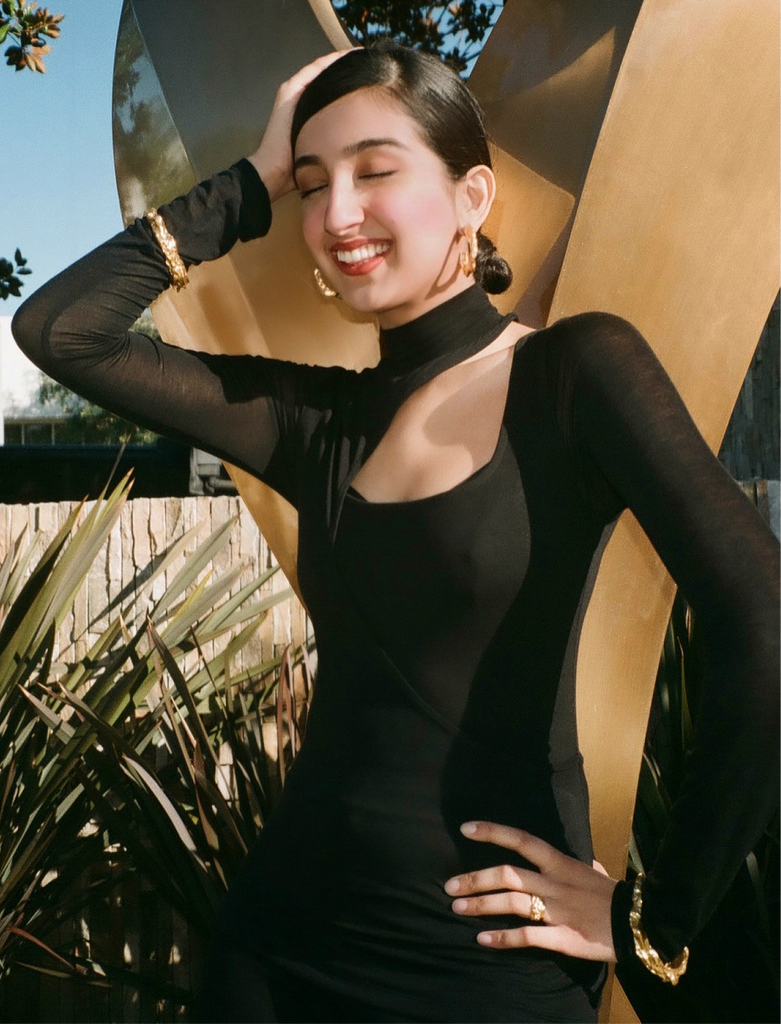 "BOLD" - Aditi
Meet the Soho Top, our unique dual-design piece guaranteed to turn heads. A turtleneck contour in sheer European jersey overlaps a square-neck top in opaque European jersey. The combination of these two silhouettes creates a curving cut out effect, while her soft, high-stretch fabric offers an all-day, all-night hugging fit.
Available in Black.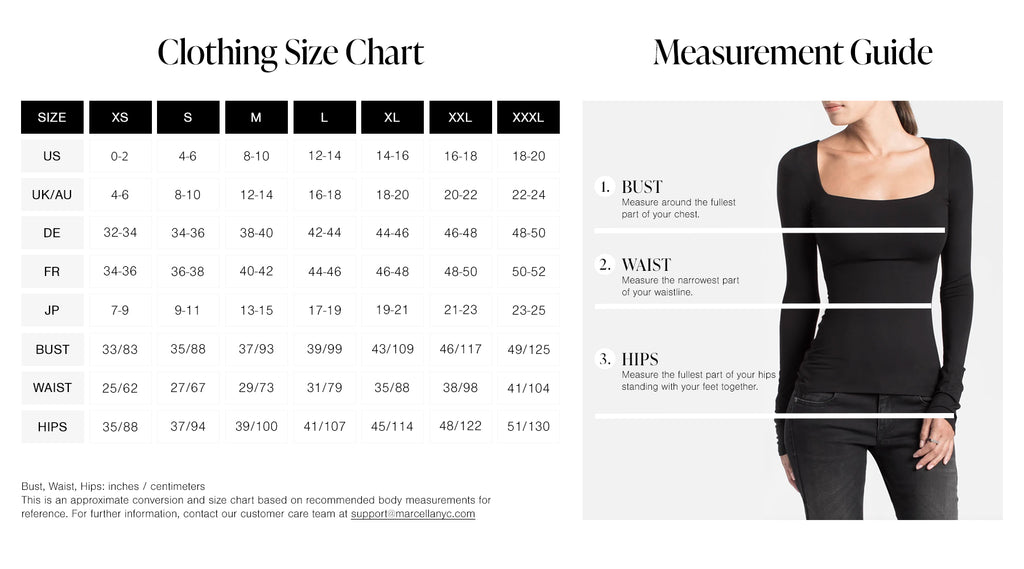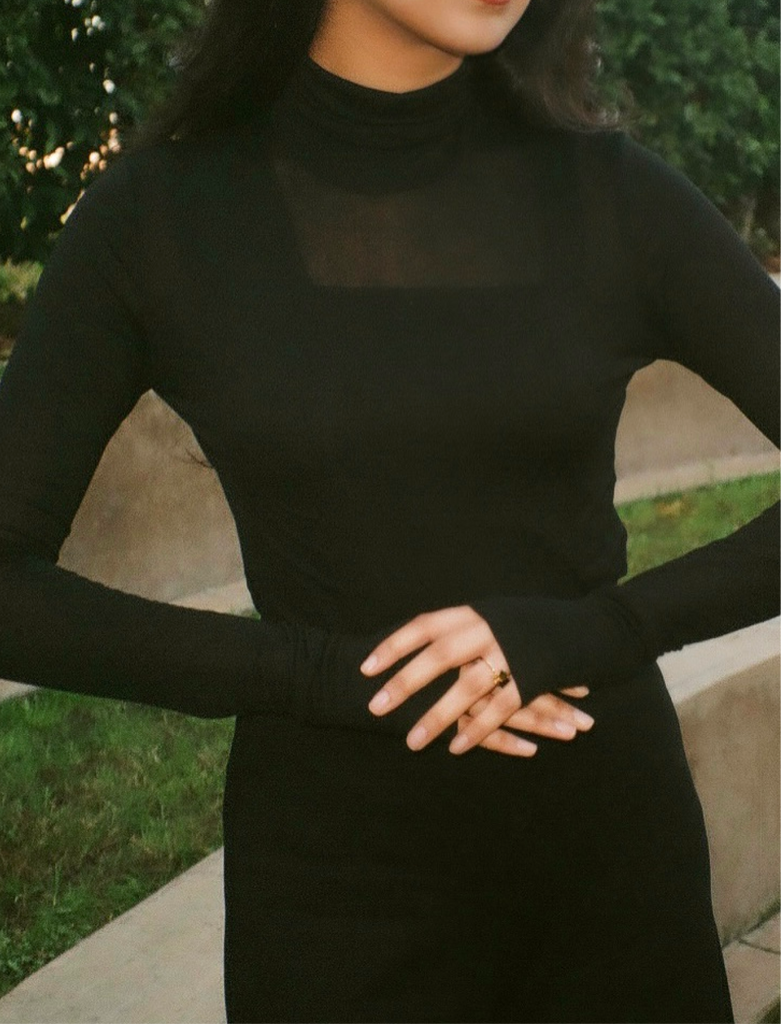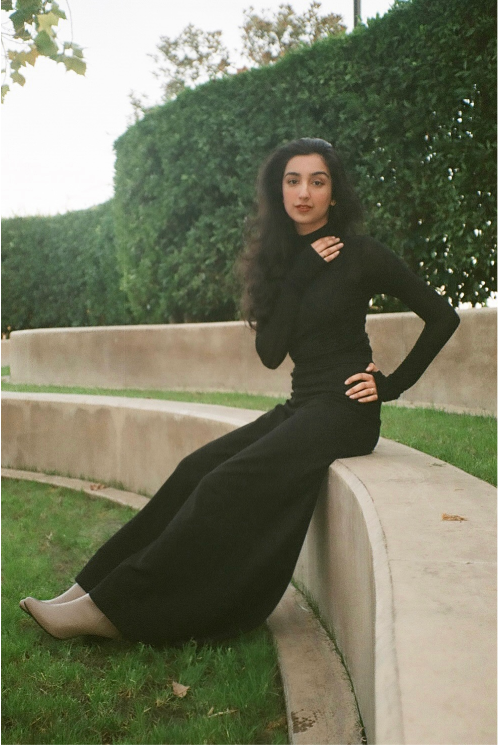 "DELICATE" - Aditi
Meet our favorite multi-tasking silhouette, the Eloise Sheer Turtleneck. She features several signature Marcella details—including thumbhole sleeves and extra length around the torso. Crafted from our European sheer jersey for an ultra-light feel and body-loving fit, Eloise is casual yet easy to dress up—a true staple.
Available in Black, Red, Off White, Light Beige and Anthracite.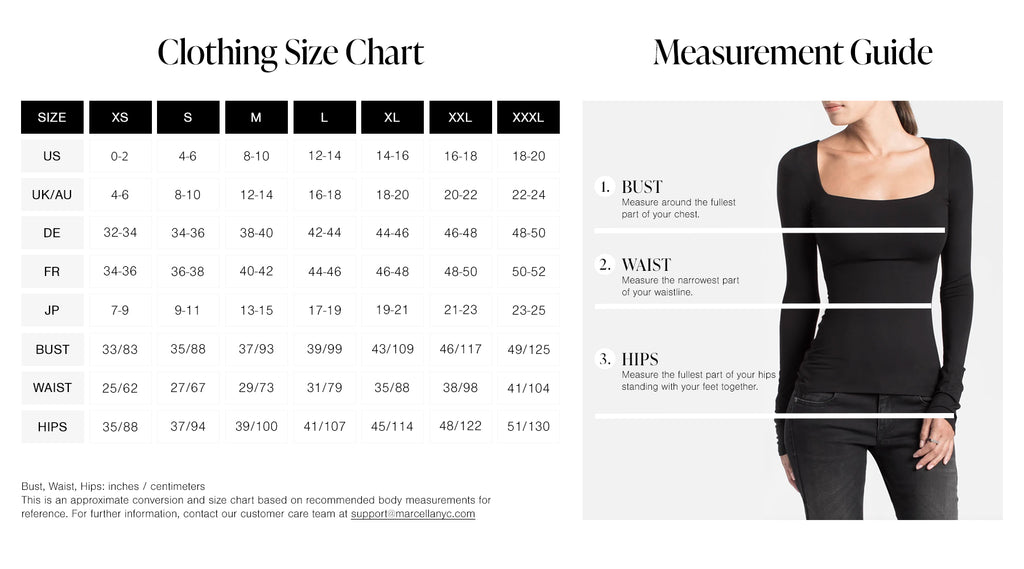 What is your favorite piece from your Marcella capsule?

"I'd say the Soho Top! It features a high neckline yet showcases a bit of collarbone, and just makes any simple outfit more elevated."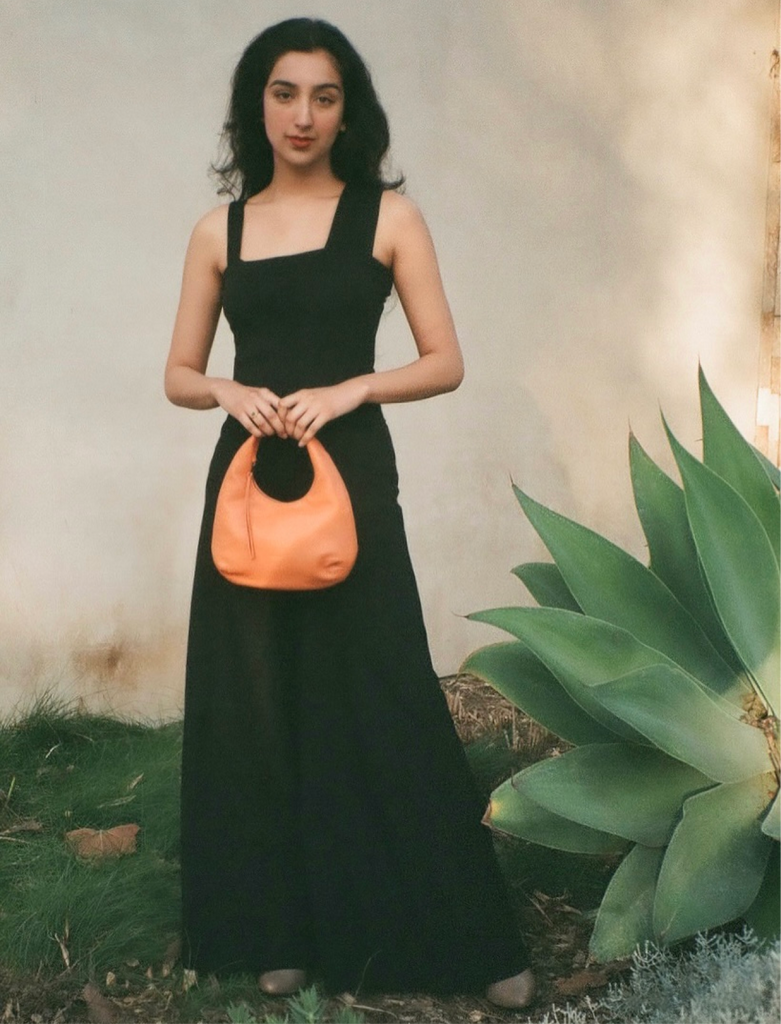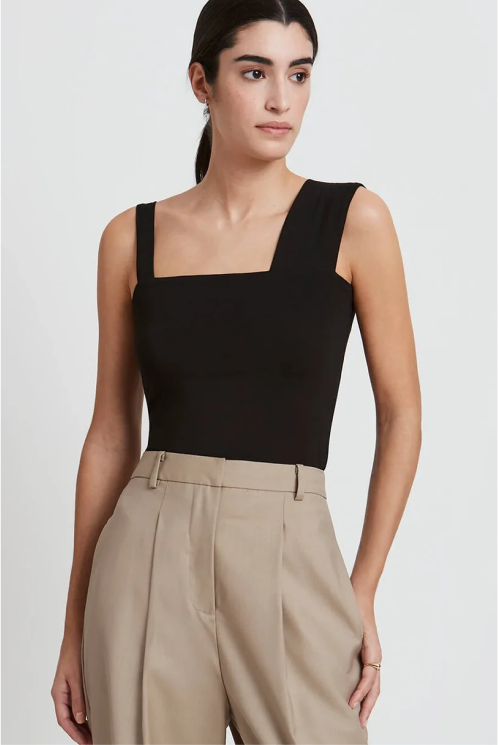 "CONTEMPORARY" - Aditi
Imbued with the minimalist edge that is signature Marcella, our Moma Top features a mod square neckline with strikingly asymmetric shoulder straps. The fabric is our silky, high-stretch and eco-friendlyEuropeanJersey, which skims your figure and smoothly tucks under trousers. Show off her unique shoulder detail with a low pony.
Available in Black, Red and Off White.
Styled with Georgia Pants, Dylan Bag and Leo Ankle Boots.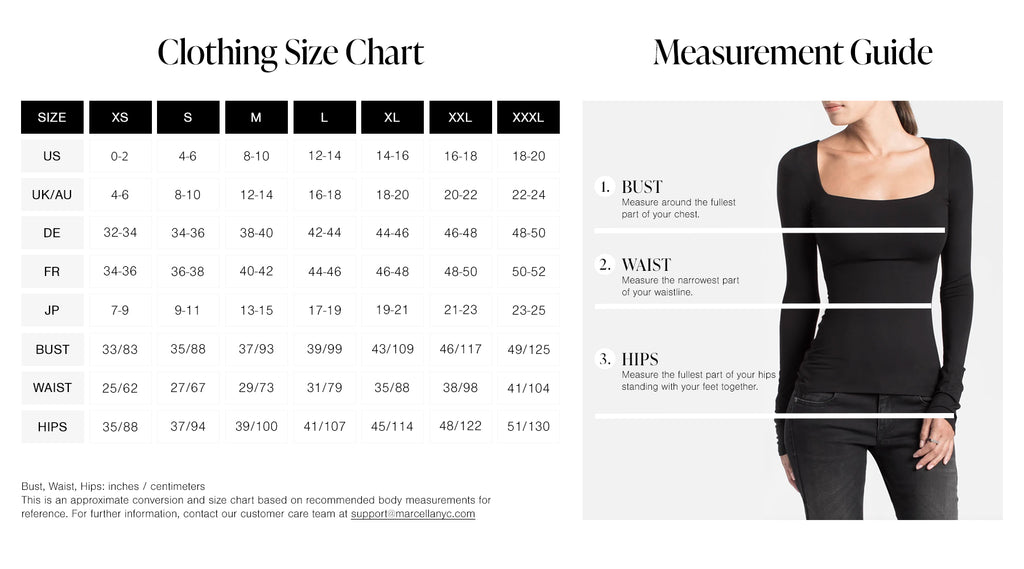 "I'm passionate about using fashion as a vehicle to make conversations about climate justice and culture more accessible."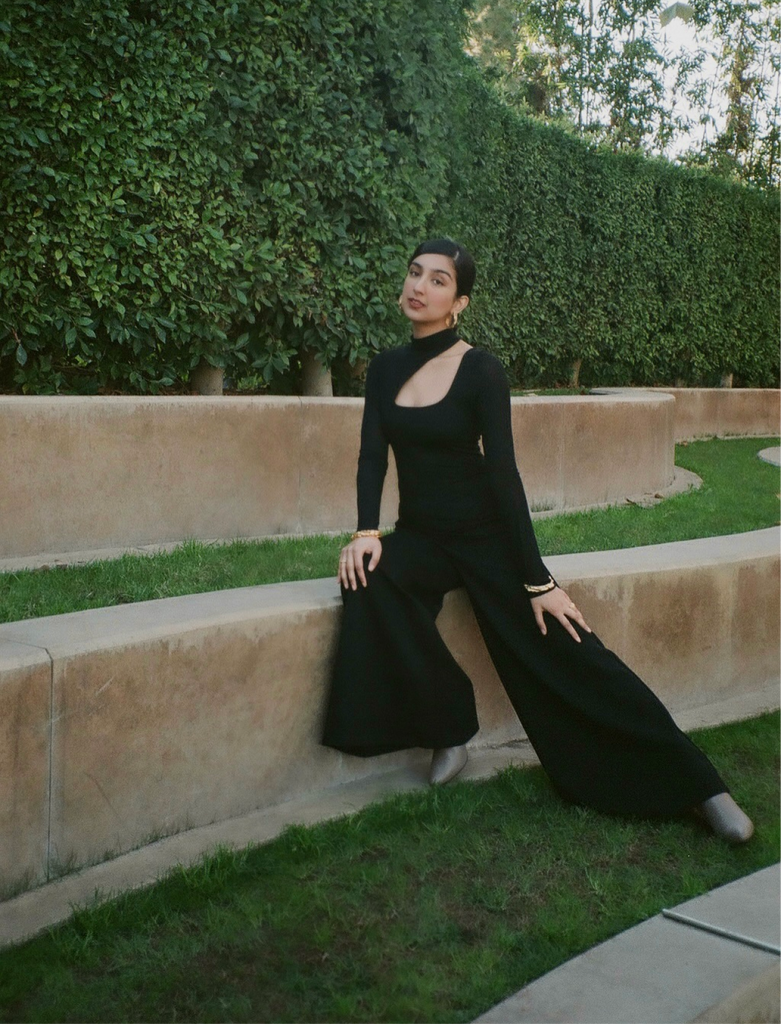 "ARTFUL SILHOUETTE" - Aditi
Make a statement with style with our extra-wide Georgia Pants. Full-length and flowy for a touch of drama, they're perfect for playing up with your favorite vintage heels. Fashioned from our soft European ponte, they're wrinkle-resistant and feature a wide stretch waistband to keep things practical. As comfy as sweatpants but dressy enough for cocktails, Georgia's a double threat.
Available in Black and Blush Pink.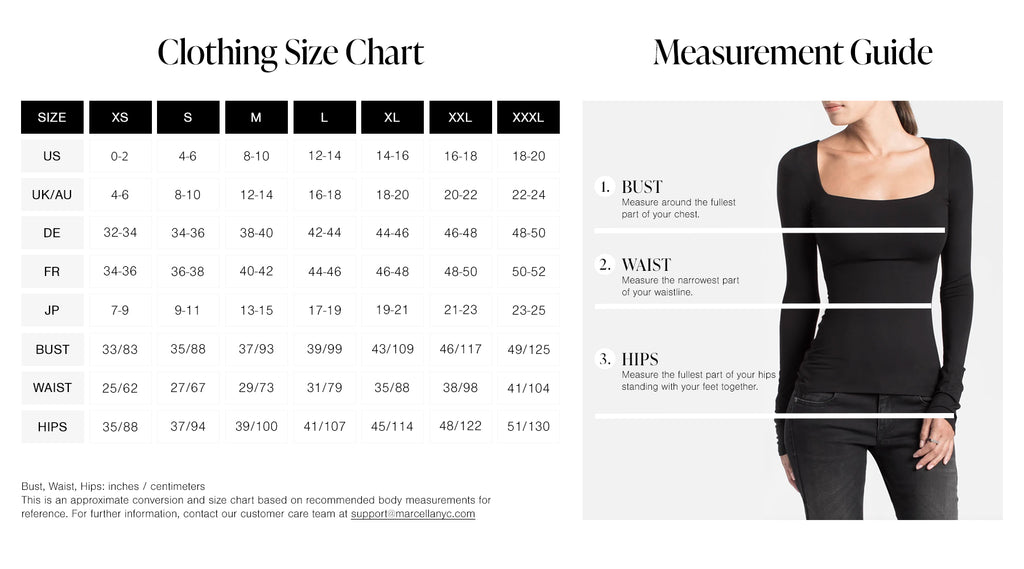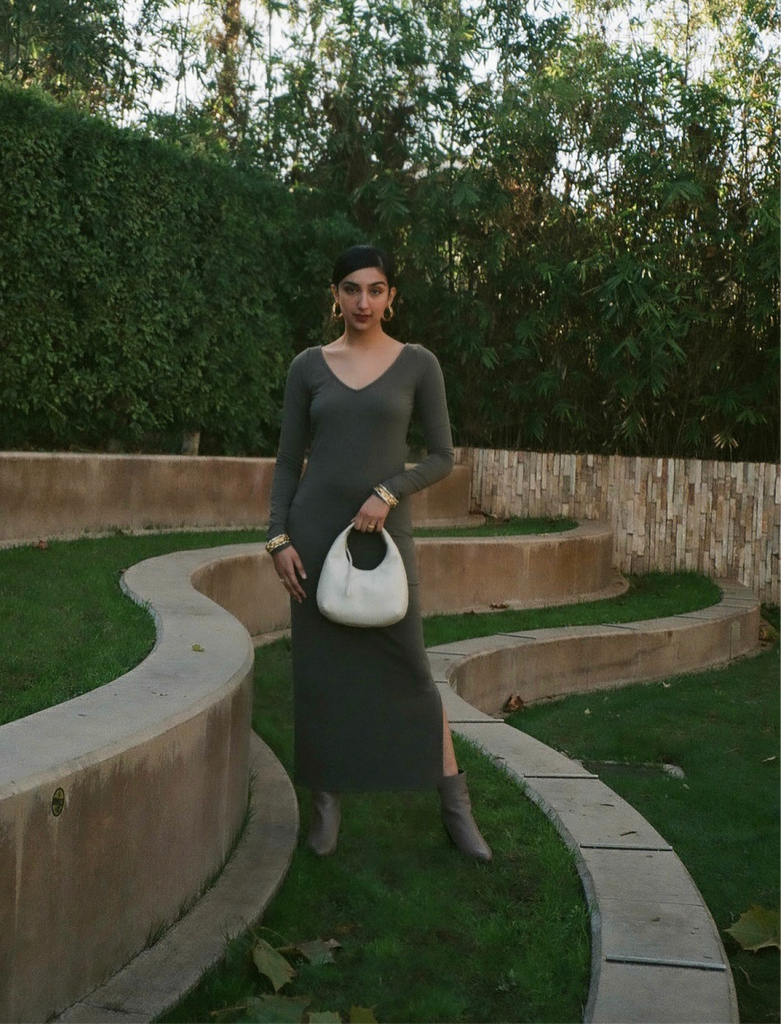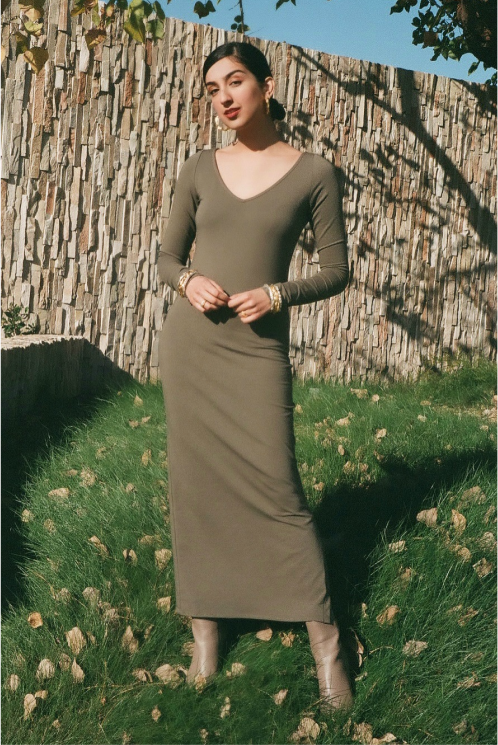 "TIMELESS" - Aditi
Look put-together in seconds with our Barrow Dress, a do-it-all midi fashioned from our soft, lightweight European French Terry. Modern and effortless with clean, long lines, Barrow has a wide, elegant v-neckline that frames the collarbone and a side slit in her long skirt for easy movement. Barrow's athleisure look brings the cool-factor while keeping you cozily comfortable all year round.
Available in Black and Olive.